The creation of a secondary mark: The TexasHSFootball High School Player Award
When TexasHSFootball's CEO, Brian DeMarco, tasked Janke with designing a mark to represent their inaugural 2016 Texas high school football offensive and defensive players award, we knew we had an opportunity to create the first of many unique and memorable secondary brands under the TexasHSFootball brand.
Sponsored by Xenith, provider of helmets for the NFL, the custom helmets were produced and presented to the Texas offensive and defensive high schools players of the month throughout the 2016 inaugural season.
The mark, always accompanied by the TexasHSFootball logo logo, also designed by Janke, has made a big splash with the fan base and has generated heightened engagement throughout the season.
Step 1: The process consisted of reasearching inspirational images that represented the design direction that the team felt was on target with the audience.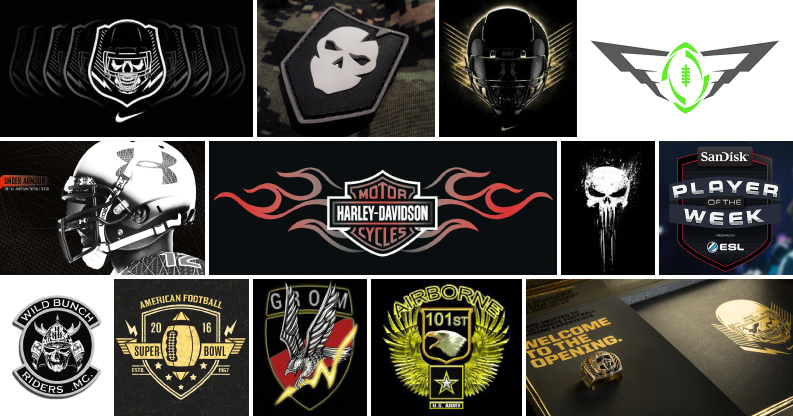 Step 2: Inspired by the researched visuals, the team participated in brainstorming sessions and began to create quick thumbnail sketches in the design exploration process.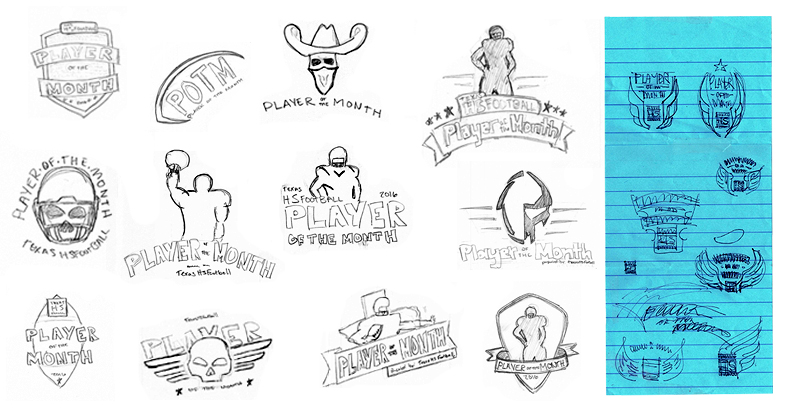 Step 3: After several concept studies and discussions, selected finalist were drawn tighter on the helmets for the team's review and decision of which concept(s) were felt to be on target.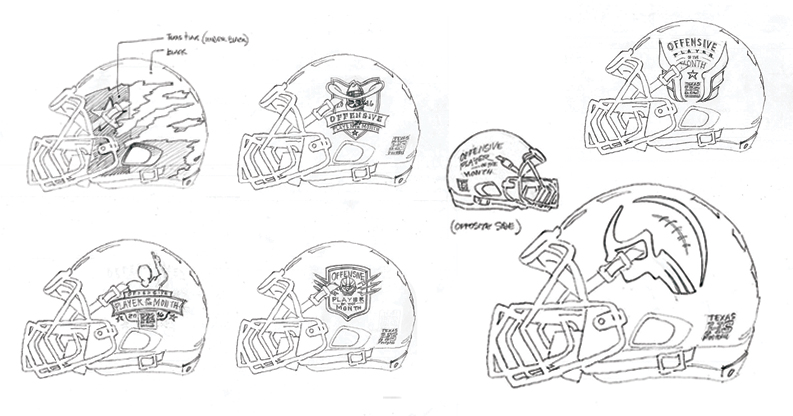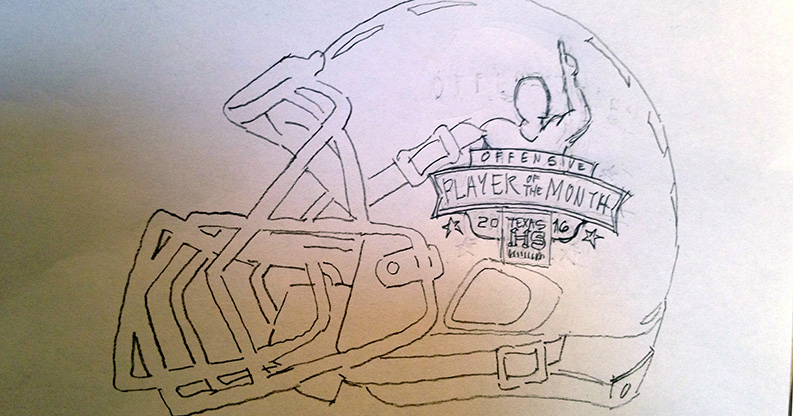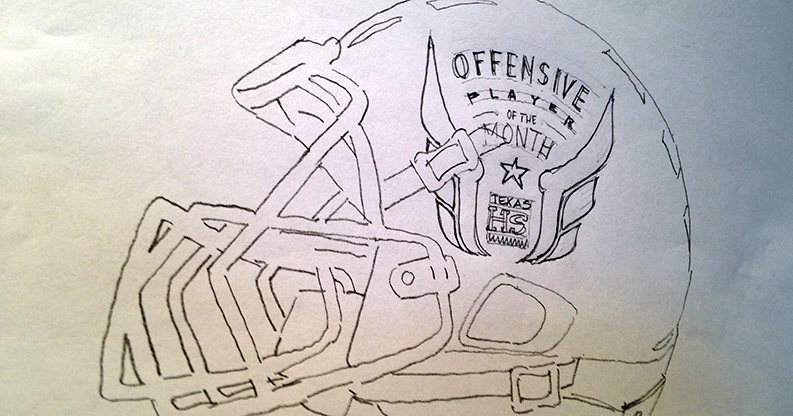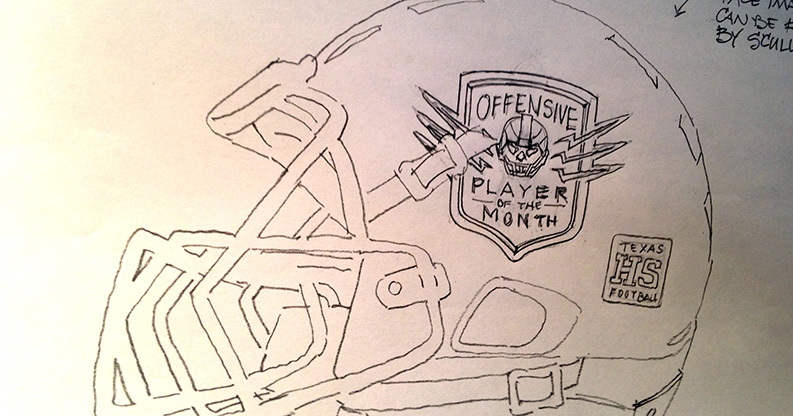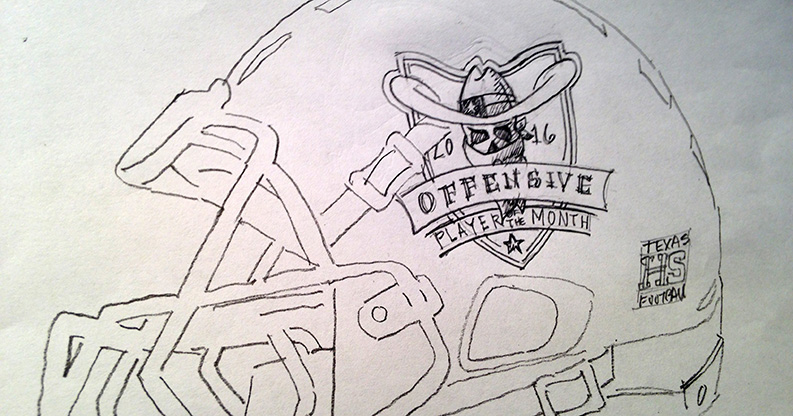 Step 4: After extensive review, the final design direction combined a stylized skull and football silhouette. Once the design was approved, final artwork was sent to the helmet manufacturer.