Tempe's VELA Apartments environmental graphics program sails towards production
Janke has been working steadily on the high-end VELA Apartments signage package in Tempe AZ and has recently sent the environmental graphics program out to bid. The property, located in a prime location on Tempe's Town Lake directly across the water from the university, is set to open at the end of Q1 this year. The development features luxurious amenities and design details, 290 apartment units, 3 courtyards, on-site parking garage, an oasis style pool, plus direct access to the neighboring marina.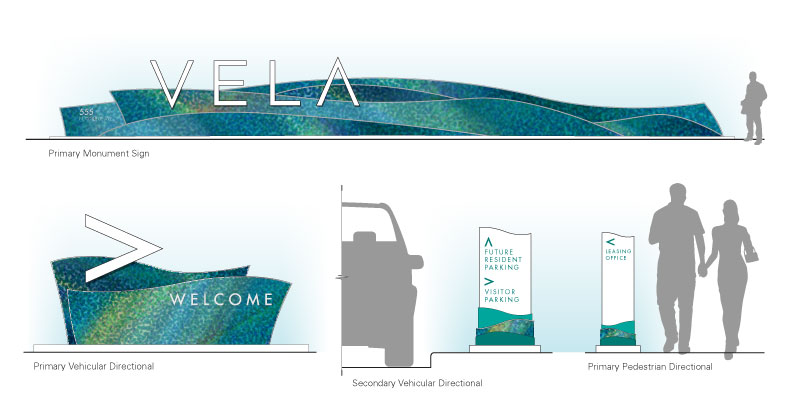 Janke designed the environmental graphics program to compliment the property's location on the waterfront and used high end materials and details to extend the brand throughout the community. The hallmark of the program is a large scale, sculptural monument sign which uses glass tiles and undulating wave panels to create a unique design which draws your eye towards the entrance.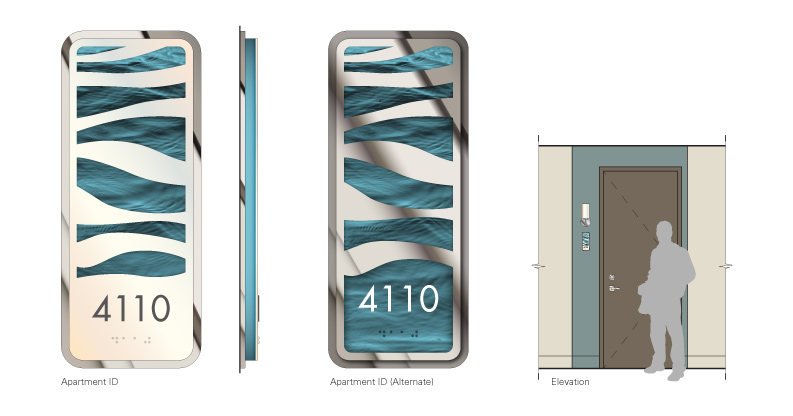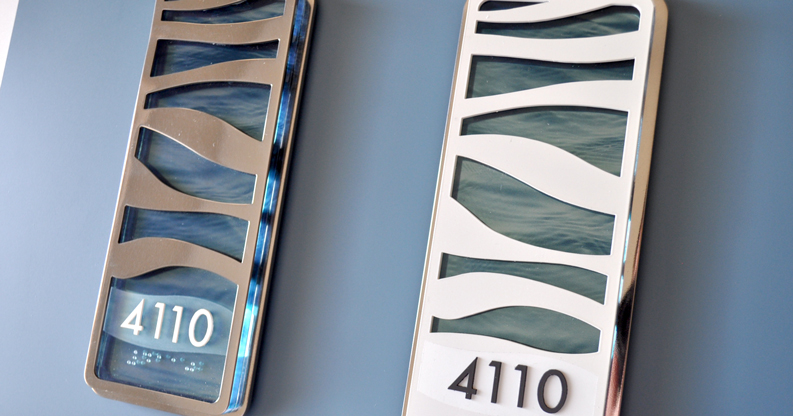 The interior graphics strike a harmonious balance between the interior design palette and the exterior signage. Janke experimented with all sorts of materials throughout the design process to ensure the project would be one-of-a-kind. Polished metals, specialty colored acrylics with printed patterns, and a custom paint job that will give the signage an iridescent sheen all work together to embody the brand and fit with the sophisticated interiors.